We are an age old, progressive and ambitious digital agency that delivers short-term as well as long-term Social Media Marketing campaign services to expand the customer base of your business. We believe in working diligently and aiming for the reasonable goals that can achieve customer satisfaction, guarantees more traffic to the website and increase in conversions.
Midas is your comprehensive and extensive social media optimization and marketing services and solutions provider. We are experts in promoting your brands in viral media like YouTube, Facebook, Twitter and LinkedIn. Our Social Media Marketing team manages the campaign strategy, account set-up also customized designing and various other marketing services that will directly and indirectly grow your network and improve social ROI.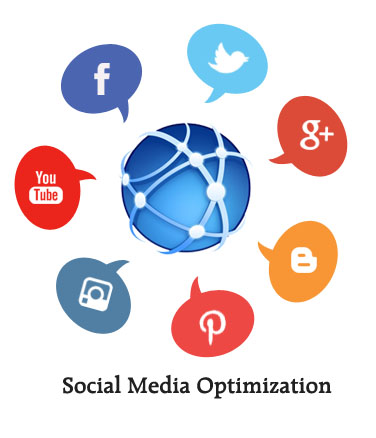 Following are our smart social media optimization tactics that we include:
Video management in channels like YouTube, VodPod, Blip.tv, Viddler, MetaCafe, Revver
Corporate blog management  in mediums like WordPress, TypePad, Blogger, Movable Type
Micro-blogging service in channels like Plurk and Twitter
Social Bookmarking service (Delicious, DIIGO, StumbleUpon)
Social News service like Mixx, Reddit, NowPublic, Digg etc.
Services like Photo Sharing (Picassa, Flickr, PhotoBucket)
Document sharing service (Scribd, Google docs, Slide Share)
Online Press Release management (PR Newswire, PR Web, Pitchengine)
Social Networking service (LinkedIn, Ning, Facebook, Facebook Profiles)
Wikis like, PbWiki, MediaWiki and Wetpaint
Event management like Facebook Events, Meetup.org, Upcoming.org, EventBright etc.
User Generation Content management (Disqus)
Widget services like Clearspring, Gigya and WidgetBox
Aggregators like Profilactic, FriendFeed, SocialThing etc.
Community Q&A management (WikiAnswers, LinkedIn, Yedda, Google Answers, Yahoo! Answers, Askville and Amazon's)
MIDAS SMO Process
Stage 1: Introduction
The initial stage or introduction phase of the project comprises of project briefing and learning about the business of the client.
We disucss with clients about their business goals and finally document the information related to the project that will come handy throughout the project development and implementation phase.
Our team of professionals performs audience research to identify the size of the target audience. The research is administered using ad tools which include use of potential keyword searching, interests and influencers.
We also carry out a social audit to get a baseline for the latest social performance of the target business.
To determine the present competitors and other risk and advantage areas in the industry, we perform competitive analysis.
Stage 2: Plan
In the stage two of the project management, we come up with a suitable and efficient Social Media Management strategy that can accomplish desirable goals and business targets set for the social media accounts and sharable content.
We design a course of action and develop profile strategy to optimize the profiles across various networks.
Our SMO professionals will design an engagement strategy to efficiently engage with the target users even out of the client's social community. To leverage the network of the influencers for content distribution, we plan smart and infalliable strategies.
For properly monitoring and evaluating the performance of the running campaign, we have measurement planning that targets short and long term goals that has to accomplished.
Our experienced SMO team also plans content strategy to post and feature quality content in different social media profiles and networks.
Stage 3: Campaign Set-up & Execution
In the third phase of the project development, we implement the plans and strategies. Content implementation is using latest content strategy and posting content on target/relevant networks.
Implementing advertising strategy while keeping the campaign within the given budget.
Interacting with the influencers and users of various networks, we are dealing with; which is also known as the community management.
Stage 4: Campaign Performance & Reporting
Submitting monthly report of the ongoing campaign results and developments and also documenting the campaign metrics and plans for the next month.
Our quarterly report is a comprehensive overview of the current campaign that includes adjustments we have made in order to achieve the set targets.
Save