We develop and design your enterprise portal with the business-centric approach. We are your technology connoisseurs who deliver you standardized services for developing, configuring and customizing the various web and enterprise portals.
There are several websites and portals available online but how to ensure setting your identity apart from them? We understand that you need a resilient and robust enterprise portal that delivers not just consistent but also relevant information to the myriad of users and audiences and hence we provide you custom portal development facilities and relevant services. We're tech-savants with proper understanding of the proper strategy to use while planning for portal implementation. When designing the portal we target the key challenges to fulfill the business initiatives. We aim to design and develop rich and quality ebusiness portals that can increase and improve the operational efficiencies. Our CMS and development services are available in India as well as around the globe which are cost-effective and well-planned. We build the applications that are relevant to your business and project.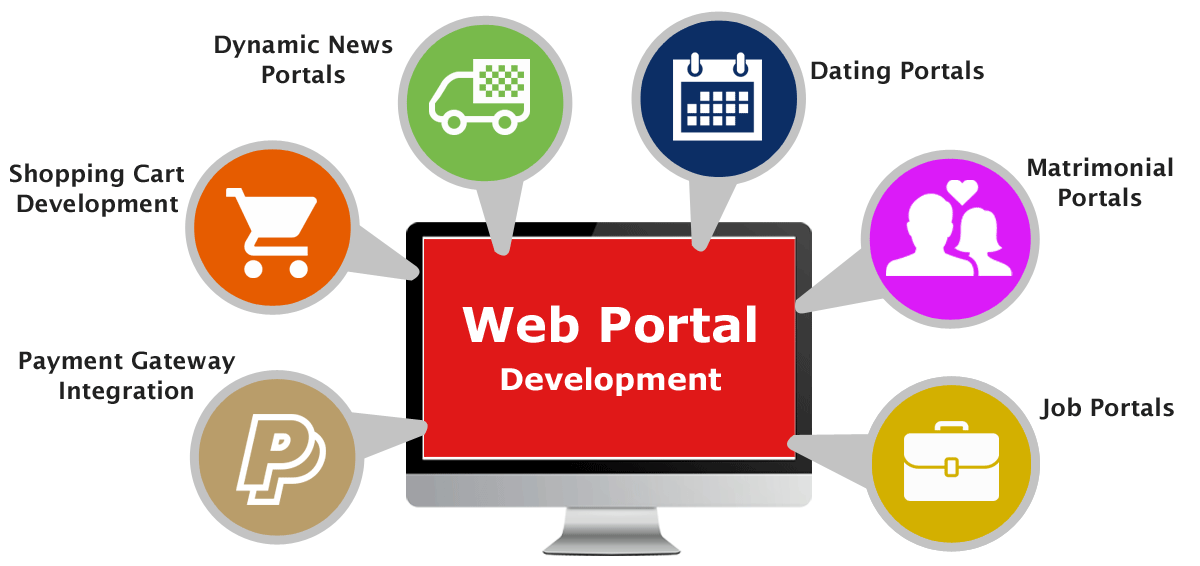 Our Domains of Expertise in Web and Enterprise Portal Development Services:
B2B & B2C E-commerce portal design and development
Interactive community and social networking portal services
Web services and application portal development
Business Intelligence portal development and designing
Custom developing enterprise information portals
Enterprise Knowledge management portals
CMS website development and management
Content distribution portals like Media and Digital documents
Benefits of Midas Custom Portal Development :
Our skilled professionals use sought after portal strategy that focuses on the core areas like CMS, user interface, portal management and web & cloud services. Our customized enterprise portal system is efficient in developing desired results to address the needs of the particular business and venture.
To come up with a suitable designing style and system we first perform strategic assessment of the project.
Key factors and components are given proper attention when developing an enterprise portal to form a balanced combination of the vitals like user interface and CMS.
We use latest techniques like responsive web designing to create web and enterprise portals which are mobile-friendly. In this way, generating traffic for the business becomes easy.
Our business and technical analysts will evaluate and determine the aspects that can be addressed in the portal for the overall growth of the business.
We develop enterprise portals by integrating with legacy business applications like, ERP, SCM and CRM.
For customized web portal development we design end-to-end application programming.
We perform quality testing so that desired result is not compromised.
We also provide portal maintenance and support services to optimize the performance of the portal.
Our customized portals can be upgraded and enriched with enhanced features to keep the enterprise portal efficient and elegant serving the business needs.
Save
Save