Midas offers enterprise grade performance in providing extensive web content management system services. With our excellent, first-class ECM and CMS applications you can manage and organize the business data. We assist you in organizing your critical business asset with proper implementation of our CMS services.
Midas has more than ten years of experience in providing web maintenance services. With our up-to-date administrative and management tools, we are capable of providing cost-efficient website maintenance solutions that simplifies updating work like copy changes, press release, news updating etc.
Now manage and deploy the content of your website in a much hassle-free and unique way with our CMS applications like Wordpress, PHP Nuke, Drupal, Joomla, Radiant, DotNetNuke, eZ etc. You can get dynamic result with our distinguished and quality CMS solutions. Whether it is web content management, enterprise content management, portal content management, document content management, digital asset management or source content management, we have the best tools and resources to support various content management systems.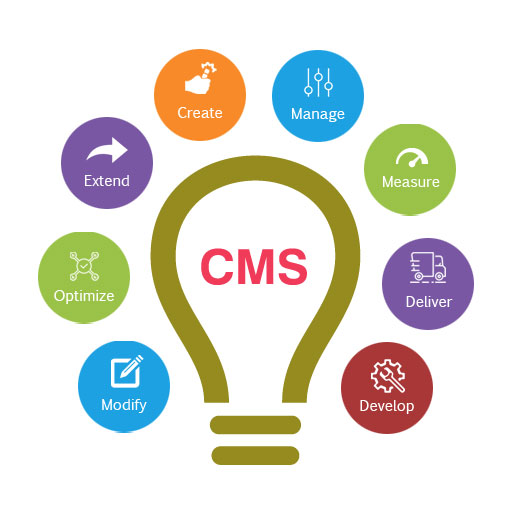 Key CMS features that we provide:
1. Quality performance, scalable & flexible
We make sure that our CMS services offer multiple levels of caching and cloud based facilities for high performance which is scalable and supports the smooth performance of website.
2. Extensible & integrable
We provide robust Content Management Systems that are compatible and integrable with other platforms, technologies, social networks, mobile applications and CRM systems. To reduce the project development cost, we have off-the-shelf connectors available for common platforms.
3. Easy to operate & adaptable for site administrators and content editors
We understand the need of intuitive and dynamic Content Management System that could contribute to the online business of varying size therefore we have easy to use and secure content management technology.
4. Improved & advanced security management
With advanced management services, you get multiple prebuilt authentication options for your website that works as the advanced security system. Features like tailor-made content permissions, user roles and module permissions contribute in securing the website data.
5. Online marketing tools & applications
Midas offers you an array of integrated digital marketing tools that are customer-centric and optimize the marketing by covering multiple channels.
Benefits of CMS
Page management becomes easy and quick. No more complex programming or hustle when publishing online.
Streamlined work management since CMS provides integrated workflow process.
Content Management System simplifies content publishing even for non-technical users which directly lessens the burden for technical developers to enhance the functionality features.
You are free to manage and manipulate your website content without messing or changing the design.
Your web page data management becomes more dynamic, feasible and uncomplicated as it is database driven.
CMS gives web managers the access to shared resources like images, audio files, video files etc.
CMS applications are scalable and are compatible with mobile devices.
CMS service gives you the power to update and manage the website from anywhere. You get the remote access if you have the internet connection.
Benefits of ECM
Midas provides quality ECM service that offers you secure document management. You can keep track of your documents and information and it can be automatically linked to the target account.
Digital services like ECM enables you to cut unwanted operational costs like printing and shipping because with ECM solutions your data management is cloud based. You get the instant access and processing facility even on your mobile devices.
ECM system improves customer service by streamlining processes like giving instant access to forms also sending requests online.
With ECM solutions you can minimize the risk factors as it provides you the facility of enforcing security policies while reporting and auditing the document and information you may need or already have.